Trial underway for Henrico officer charged with manslaughter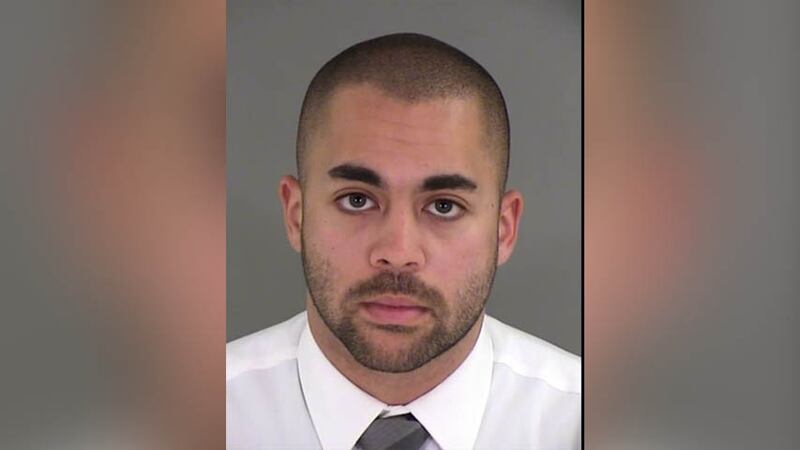 Published: Jan. 24, 2023 at 6:14 PM EST
HENRICO, Va. (WWBT) - Officer Timothy Million, charged with voluntary manslaughter in the shooting death of Tony Singleton, is on trial in Henrico.
The big question: Why would an officer responding to a car accident end up shooting and killing the driver?
This trial now gives us a glimpse of what led up to this shooting, thanks to never-seen-before body cam footage that was shown in the courtroom Tuesday.
The prosecution presented evidence and testimony as the defense cross-examined.
On Nov. 6, 2021, Tony Singleton crashed on I-64, causing his vehicle to flip multiple times.
Witnesses testified Tuesday that he was angry and visibly intoxicated when they ran over to render aid.
The person who called 911 told the operator he had a knife on him and was acting erratic.
The jury saw the scene through body cam video when Officer Million arrived.
He asked Singleton, who was seated in the driver's seat, to remain in the vehicle and show his hands out of the window.
He refused, and the situation escalated.
At one point, the body cam video shows Singleton exiting the car and walking toward Officer Million.
That is when Officer Million approaches him, appears to shove him and shoots him seven times.
The defense argues Million shot in self-defense, claiming Singleton reached for his waistband where there was a knife.
The body cam video was so blurry from all the motion it was hard to tell if Singleton did reach for something or not.
The prosecution argues he never reached for anything, adding that seven shots constitute unreasonable force.
The medical examiner testified today, confirming Singleton had valium and alcohol in his system at the time of death.
Once the commonwealth rested its case today, the defense filed a motion to strike, arguing that voluntary manslaughter is unreasonable because Officer Million acted in self-defense and within the law, not in the heat of passion or mutual combat.
The judge will consider this motion and come back Wednesday. He will either grant it and drop the case or proceed.
Copyright 2023 WWBT. All rights reserved.