Videos show moments leading up to Otieno's death
Published: Mar. 21, 2023 at 12:16 PM EDT
|
Updated: Mar. 21, 2023 at 5:48 PM EDT
This story contains graphic images and sensitive content that may not be suitable for all viewers.
DINWIDDIE, Va. (WWBT) - Surveillance videos released Tuesday show the moments that lead up to Irvo Otieno's death earlier this month at Central State Hospital.
Central State Hospital Video
In the first video released Tuesday, Henrico sheriff's deputies and other hospital employees can be seen on top of Otieno after he is led into a room in handcuffs and shackled at the ankles. The video also shows CPR being performed on Otieno.
Henrico Jail Video
In a second video obtained Tuesday afternoon, surveillance shows video of deputies detaining Otieno and transferring him to a vehicle. The video shows deputies entering his cell after what appears to be something sprayed.
On Monday, two of the suspects in the case filed a motion to suppress the release of the videos. The videos, however, were released to members of the media on Tuesday.
"Well, certainly, that is the prosecutor's prerogative. I'm disappointed. I think that makes a jury pool and those who see it far more difficult. Those who are in the public, it's going to be more difficult to find a jury that hasn't been tainted or read a particular news story of any sort," Defense Attorney Caleb Kerschner said.
Defense Attorney Doug Rasmeur filed a motion Tuesday to seal any further evidence from being revealed.
The motion was granted by the court.
"That inadvertently resulted in the release of the video in the way it should not have been released, in a way we believe was in violation of the rules, as they should be, and we've asked the court to correct that," Ramseur said.
Seven deputies face a second-degree murder charge in Otieno's death:
Randy Joseph Boyer

Dwayne Alan Bramble

Jermaine Lavar Branch

Bradley Thomas Disse

Tabitha Renee Levere

Brandon Edwards Rodgers

Kaiyell Dajour Sanders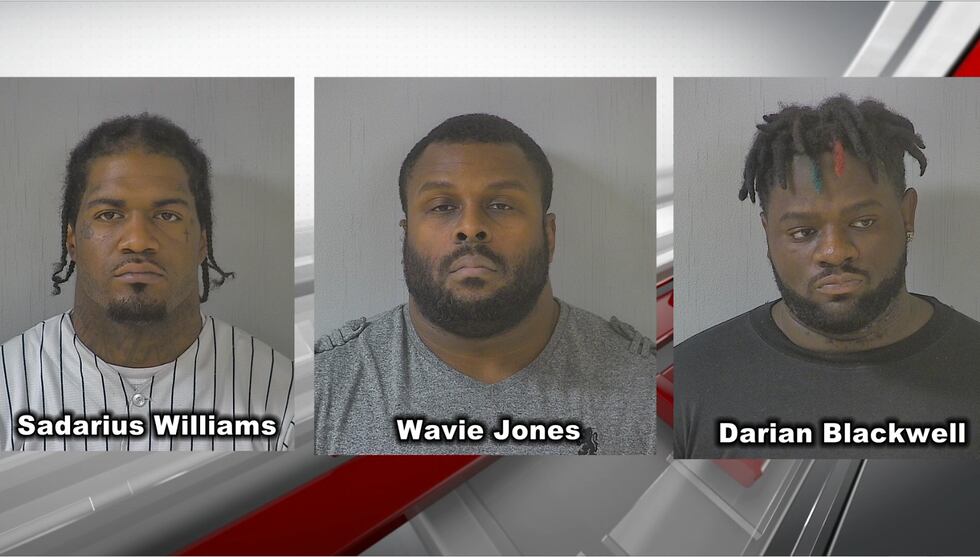 Three Central State Hospital employees also face second-degree murder charges:
Darian M. Blackwell,

Wavie L. Jones

Sadarius D. Williams
This is a developing story.
Copyright 2023 WWBT. All rights reserved.